Customer engagement is a phrase we hear a lot about, but what does it mean for your brand?
Does it mean that you're replying to customer questions on Facebook?
Are members of your sales team willing to hop on a call and walk through an issue with your platform?
Can your customer reach you through either chatbot, email, or phone 24/7?
The sooner you can define what a customer engagement strategy means for your brand, the sooner you can drive high engagement with your customers.
And if you want to create a strategy that's going to facilitate better relationships with your audience, the first thing you should consider one thing.
The buyer journey.
The Key To An Ideal Customer Engagement Strategy
When you're creating a customer engagement strategy, there are typically three things you need.
A robust marketing tool that helps you deploy your strategy.
A way to monitor and manage customer engagements, ideally, a CRM.
An understanding of buyer journey stages and top conversion points where your customer needs to engage with you.
That last point is essential. Anyone can answer questions on Twitter and call it engagement. A savvier brand will anticipate the actions their leads and prospects will take from stage to stage. And when you create a customer engagement strategy based on the buyer journey, you can connect with your audience at the right time, with the right message.
Here are a few tips to get started.
1. Use chatbots at the right stage.
Chatbots might seem like an easy way to interact with new and existing customers. And while chatbots are a good tool for engagement, you shouldn't use them as a catch-all. A chatbot cannot be the only net you catch leads with or the only way your customers can get in touch with you.
The best way to avoid using chatbots ineffectively is by giving them a purpose.
"Your job is to understand the interactions your audience is already having with your brand. Then, harness the chat interface in a way that yields maximum impact with minimal fluff." - HubSpot
That's why when considering adding a chatbot into your engagement strategy, HubSpot recommends categorizing it as either an informational bot or a utility bot.
An information bot, for example, could be used during the awareness and consideration stages to share content.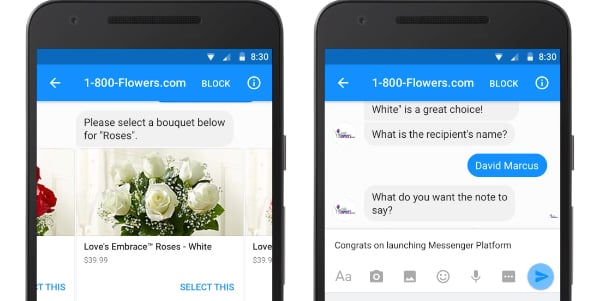 via Botsociety
A utility bot can be used later in the buyer journey to help a lead or customer perform the desired action, such as booking an appointment or placing an order.
2. Send timely, contextually relevant emails.
When you're incorporating email into an engagement strategy, understanding the buyer journey is critical. You want to send emails at the right time for a specific purpose.
Here's one of three emails we sent one of our segments. The leads on the list were all interested in SprocketRocket. They weren't brand new leads, but people who indicated strong interest and had engaged with a lot of our content. We sent the email to announce the opening of our next cohort.



This type of email would be too in-depth for a new visitor but works for a lead that's already engaging and interested. And it's not something you should send out all the time.
It's important to send your email with intent, segment the audience, and balance your timing. Otherwise, you risk spamming your list or sending emails with content that doesn't match the individual's place in the buyer journey.
For example, a "soap opera sequence" can warm up new leads and email subscribers. A soap opera sequence is perfect for leads that have completed forms for TOFU offers, such as an infographic or SlideShare. The same series wouldn't be appropriate for someone who already tried your demo.
3. Pace out your messaging.
Have you ever filled out a form, only to immediately get an email, text message, and a ton of phone calls from that brand? It's annoying. That's why it's so crucial to know how your marketing and sales teams are reaching out to new leads.
A neat way to document this is with a customer journey map, where you can record the customer experience with your brand from start-to-finish.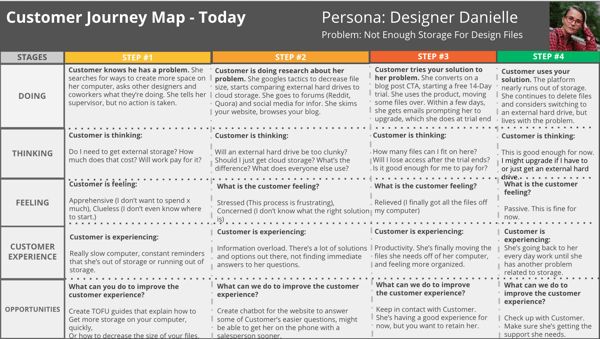 From your customer's POV, walk through every engagement they get from your brand at every stage, automated and manual. Because the more you can align these activities, the more effective your engagement strategy will be.
4. Don't only answer, engage.
Automation has its time and place. If you want to create some balance in your customer engagement strategy, you should avoid over-automating your social posts, email, calls, and more. Because customers are smart. They know when they're talking to a computer or when they're receiving an email because they're on a list.
And whether they're comfortable with it depends on the reason they're being contacted. For example, if your customer support is completely automated, and it's difficult to get someone on the phone, it's going to be frustrating for the customer.
Skyscanner Bot
But if they're filling out a form for an ebook, and they get a Facebook Messenger chat with the asset, they're typically okay with that.
The best way to approach an engagement strategy is deciding when it makes sense to automate a process or giving the customer a choice. You want to save the customer time and frustration.
5. Create goals and objectives to social platforms.
Posting a link on Twitter every day is not engagement. Neither is leaving a comment on a post in a Facebook group once a week. If you want to connect with your audience, you need to put more effort into your platforms.
How are you using Twitter vs. Facebook?
Is there a difference between the types of videos you post on YouTube versus LinkedIn?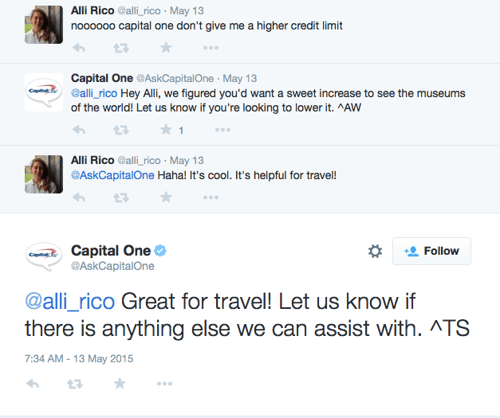 via MarketingLand
I like to tell people to imagine their platforms as an extension of their team. What is each platform's job? Is your Twitter for customer support only? Are you using Instagram to give your audience a behind-the-scenes look at your company? Assign each platform and outlet a specific job and objective. Otherwise, they're just going to be places to share blog post links.
6. Set expectations for response times.
As a customer, there's nothing more frustrating than tweeting a brand with a problem and having to wait three or four hours for a reply. A part of your engagement strategy should be defining the length of time you have to answer a question or concern on each platform.
Is it an hour? Is it 20 minutes?
When can the customer reach you again?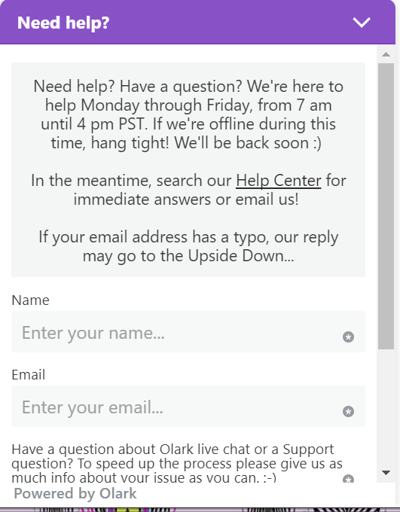 Even if you send a comment immediately that says someone will follow up within a business day, it's better than leaving your customer on the hook. Work with your team to hit a goal response time and stick to it.
7. Implement the right technology.
Not every marketing automation technology is worth its salt. That's why it's critical to invest in one that's going to keep you on track with your engagement. The best marketing software and tech will make this easier, not more challenging. In my experience, having something that includes email marketing, content, social media, and attribution is ideal.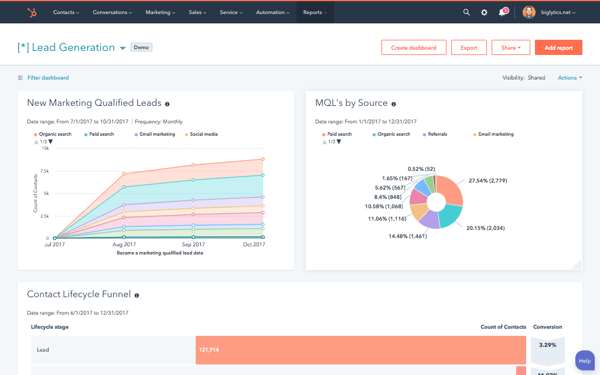 via HubSpot
It's also vital to have technology that provides reporting, so it's simple to track the various components of your campaign.
The Key To An Exceptional Customer Engagement Strategy
If you really want to engage with your customers, you're going to have to move back your marketing. That means returning to traditional communication tactics that may take a little more time, but in the long run, make everything easier and much more enjoyable for your customer.