Your website can be a powerful tool. It is a 24/7 salesperson that works to attract leads, nurture them, and then help your sales team convert them into customers.
When it comes to educating visitors and working to drive new sales on your website, two types of pages do the work: website pages and landing pages.
Both types of pages work together to deliver the results that you want. But, as you're building a strategy for 2021, which one should you use to drive more sales?
Landing Pages vs. Website Pages
It's important to understand both landing pages and website pages have very different goals in the buyer's journey.
Let's look at how each page drives sales from the website.
Landing Pages
A landing page is used to receive traffic and provide the visitor with a clear and actionable next step.
Landing pages are primarily used to support social media campaigns, email, and paid search campaigns. Those types of campaigns work to drive traffic on the landing page.
Landing Page Funnels
A landing page funnel contains elements that work to drive traffic to a page, convert that traffic, and then help to move them to the next step in the buyer's journey.
Step 1: Drive Traffic
Driving traffic can be as simple as making a post on Facebook. It can also be done by running ads on Google or even placing a call-to-action graphic or link on another piece of content.
Step 2: Convert Traffic
Now that someone has hit your landing page, it can work to convert that traffic into a lead. The landing page has a single purpose. It is designed to convince the visitor that they need to provide their contact information to receive a valuable offer.
Landing pages can even be more complex and provide an interactive experience to help build leads. For example, HubSpot uses a Blog Ideas Generator to generate leads.
Step 3: The Next Step
Once the lead has converted on the landing page, then it's time to deliver the offer and move them on to the next step.
The next step is typically a thank-you page. The thank you page will provide a link directly to the offer, or it will include instructions on how to receive the offer. It could be something like telling you to check your inbox to get it.
The thank you page will also include information on another offer, product, or service that this lead may find valuable based on the fact that they opted in on this offer.
Examples of Landing Pages
Here are some examples from our resources as well as from HubSpot.
Free Book Download: 10 Steps to a Lean Launch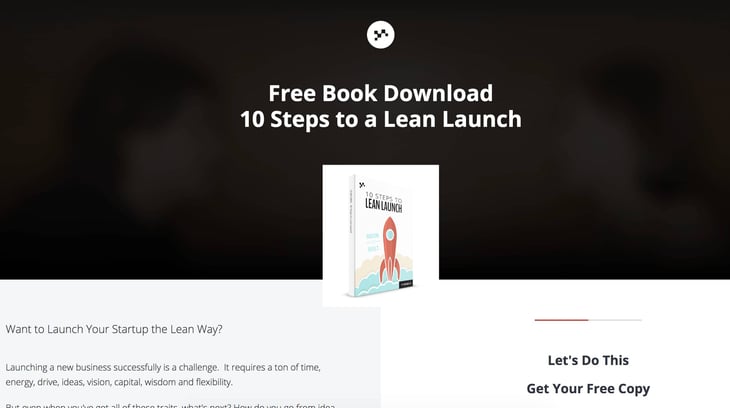 Savings Guide for HubSpot: Save up to 60% in Your First Year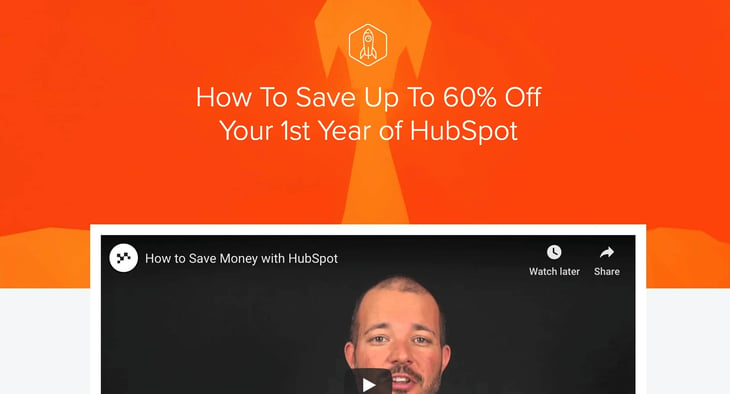 Website Design Inspiration: 77 Examples of Homepages, Blogs, and Landing Pages to Inspire You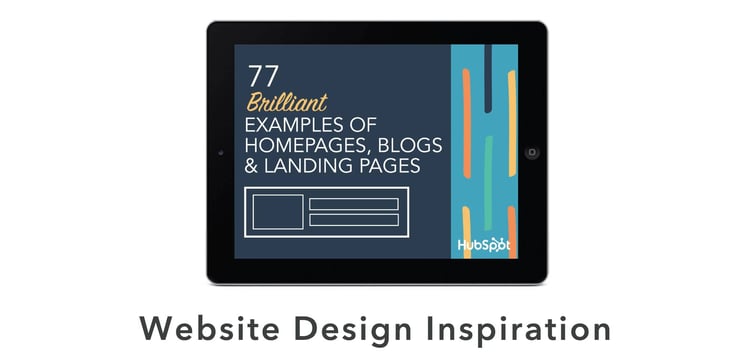 The critical thing to remember when using landing pages to drive sales is to keep them focused and on the offer that you want to present. Then, after the lead has converted, you want to have a plan in place for nurturing your leads and turning them into a sale.
Website Pages
Website pages are the pages that typically make up the majority of your website. These are going to be key business pages such as your website's homepage, about us, contact us, conversion pages, and buyer journey pages.
They're designed to be the basic building blocks of your website. These pages will work together to provide a holistic experience across all stages of the buyer's journey.
They will work to increase traffic, inform visitors, and provide more sales opportunities around the bottom of the funnel questions. Most of your website pages will be designed to position your solution and establish the cost of NOT buying.
Examples of Website Pages
Let's take a look at some of the most important pages that you will find on a typical business website.
Homepage
Your website's homepage facilitates all of the stages in the buyer journey. It should include your primary value proposition and a strong message to support it. There should be actionable and benefit-focused calls-to-action. You should also include social proof like customer testimonials and quotes.
Conversion and Pricing Pages
On your conversion and pricing pages, you will educate visitors about the benefit of your solution. The homepage will do the job of doing the initial introduction, but these pages will dive deeper.
They will work to communicate what the product or service is, why the visitor should buy it, what they will get out of it, and finally, how they can purchase it.
Resource & Educational Pages
Your website will also include additional resource and educational types of pages. These include things like blog articles, pillar pages, and other resources that provide information to your visitors such as a frequently asked questions page.
Legalese Pages
Your site will most likely also contain legal pages such as your privacy policy and terms of use. These pages protect your brand and inform the visitor about their rights with regards to the content on the page.
Build Better Landing Pages & Website Pages in HubSpot
While a typical website visitor may not see a lot of difference between landing pages and website pages, they will go with the flow of the page. When you use these pages correctly can significantly benefit your business.
If you want to help make those pages convert and drive better results for your company, then it's important to build them on a powerful platform.
When you use a tool like HubSpot, you get the ability to conduct A/B tests and study the results of your pages. It will help you continually optimize both website pages and landing pages to increase your performance.
Plus, you can learn how to save up to 60% on your first year of HubSpot by following some of the tips in our savings guide. Download the guide to get started.