There's nothing more frustrating than having a great product with few leads coming through the door.
You have everything that everyone told you that you needed. You've launched your business, you've been managing it, and you have some loyal customers.
But at the end of the day, you want more qualified, ready-to-buy customers knocking down your door. The ideal scenario is to have customers buzzing about your product and referring their friends while also having a proven, sustainable system to make all that happen.
As a marketer, I can't tell you how many times I've seen businesses with great potential waste away without the right marketing and lead generation strategy. I can attest that it's often not the person behind the marketing or the business owner at fault; many times, it's the tools you're working with.
HubSpot is our go-to recommendation for companies looking to improve lead generation and need the tools to make it happen seamlessly. Let's review the different HubSpot lead generation tools and how we put those tools to use. We'll also review several case studies and reviews from when we've previously used HubSpot for lead generation, so you have real-life examples.
How To Grow Your Business Using HubSpot Lead Generation
If you're frustrated with your lead generation and looking for another solution, we have great news. We've done the trial-and-error of figuring out which solutions work best together.
We've tried out dozens of marketing and lead generation tools, and the best solution by far is HubSpot. The problem is not that every marketing tool out there is inferior; the problem is that it takes so much effort to get them all integrated and working cohesively with your website platform.
The top-rated marketing machine, HubSpot, is the driving force behind thousands of companies' lead generation (including Lean Labs and our clients). Between HubSpot's software, education, and resources, there are tons of ways your company can use its tools to skyrocket your lead generation.
1. HTML eBooks
Downloadable lead magnets are not the end-all-be-all solution to your lead generation problems. After you've put in a ton of work creating your lead magnets, you may end up wondering where are all the customers I thought would convert?
The sad truth is that up to 60% of purchased ebooks are never opened, according to recent studies. This disconnection is mainly due to the feeling of instant gratification. Some of your leads may feel proud they've taken a step in the right direction by signing up for your downloadable e-book. They might feel so proud that they don't take any extra steps and your e-book sits in their inbox unopened.
Let's take a deeper look into the behavior of someone purchasing your ebook. They're interested in your information, they want the help, but they're missing an extra bit of motivation to actually start putting your ebook to use.
A great way to combat that is using HTML ebooks on your website. This gives your leads an instant, actionable way to consume your content while giving your website more traffic and user data. If you see that you're losing 90% of your HTML e-book readers after the first paragraphs of your ebook, then you now have actual data and potential solutions to fixing low lead generation and conversion rates.
2. Inbound Content Creation Made Easy
One of the best ways to increase your lead generation rates is by getting more qualified leads eyeing your website. That's where inbound content marketing comes into play and where HubSpot shines.
Your team needs to easily produce content that addresses your customers' questions, wants, and goals. This would usually involve your website developer publishing content or tweaking specific pages on typical website platforms.
The problem with the traditional way of publishing inbound content is that it delays the publication process. If your designers and developers are busy working on blog pages, what are other website projects being put on the back burner?
Making this happen with HubSpot means checking out the HubSpot Content Management System (CMS). The HubSpot CMS aids in lead generation because if your internal processes are running smoothly, your marketers can produce more content efficiently, and more eyes end up on your lead magnets.
3. Embedded Videos For A Single Page Course
Embedding videos are a great way to step up your lead magnet delivery. Single-page video courses are great for collecting real user data and tracking conversions right on your website. Instead of tracking email downloads or link clicks, you're able to see which videos in your series are performing the best and optimize your viewer's experience.
Embedded videos are also great for adding more context to your downloadable content.
Let's say you are trying to drive lead generation through email ebooks, and you want to preface the ebooks. You can create a "Thank You" page video that briefly walks your visitor through what they should expect and generate some momentum for them to follow. Utilizing embedded videos gives you more insights into how your leads behave and what to improve on while delivering engaging content.
4. Auto-Responder Emails & Redirects
Auto-responder emails are a classic delivery method for ebooks like we discussed previously, but we like to take it one step further. One of the main ways we at Lean Labs use email marketing is to do effective lead nurturing.
With the email marketing HubSpot features, you're able to send auto-responding emails answering common questions and providing helpful information. You're also able to strategically time your communications and warm-up recipients to the idea of working with your business.
The benefits of lead nurturing include increased:
Lifetime customer value
Email response rates
Conversion rates
Pipeline opportunities
Amounts of sales-ready leads
One of the most significant benefits of using email for lead nurturing is the lower cost of acquiring and converting qualified leads. So not only are you attracting more leads who are ready to buy, but you're converting more and doing it for a less expensive cost.
5. Smart Content
Creating user-specific content is a fast way to deliver personalized content to the people most likely to convert. As HubSpot lead generation goes, delivering custom content couldn't be easier.
The HubSpot CMS Enterprise subscription helps bring this idea of smart content to life. This lead-generating function in HubSpot is called the "Memberships" feature. This feature allows you to display custom information within your website to the leads signed into their portal.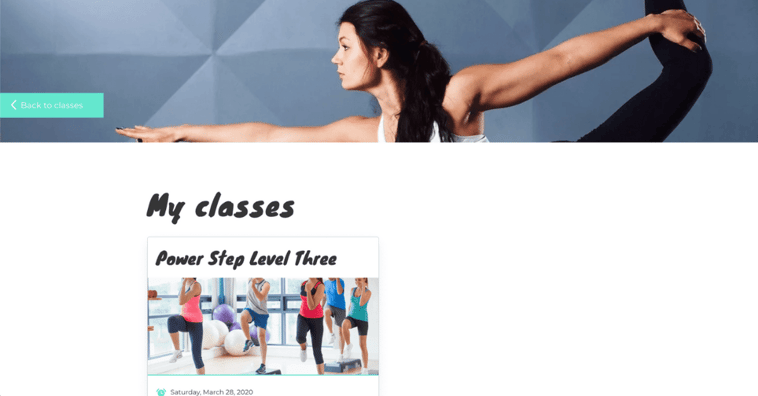 Image Source: HubSpot Memberships
Let's say you have a lead that is solely interested in one type of content. When they opt-in on your website, you can specify which blogs, ebooks, webinars, classes, or courses would relate to their interests.
Another function of the HubSpot CRM software is adaptive testing. When utilizing adaptive testing, you're able to optimize your website with the highest-performing pages. With up to five variations per page, HubSpot monitors and displays the top-performing version of the page. This is how HubSpot takes your lead generation strategies and your website's functionalities to the next level.
6. Engaging Visitors Via Live Chat
Live website chats have been around for a bit, but HubSpot outperforms the rest of the live chatting tools out there. Live chatting is another way HubSpot allows you to drive more lead generation to your lead magnets and call-to-actions while aiding in lead nurturing. The HubSpot live chat functionality works without any plug-ins and easily integrates with other HubSpot tools. You can even customize the look of the chat widget and personalize your responses.
This HubSpot lead generation tool aids in increasing conversion rates and lead nurturing. Recent surveys show that simply adding a live chat to your website can increase conversions by just under 15%. In addition, over 60% of buyers are more likely to return to your website when they know you have a live chat function.
How To Get Started With HubSpot
There are tons of ways to use HubSpot lead generation tools to impact your business positively. But here's the most common problem: many people don't know where to start.
Between HubSpot's online resources, tools, software, and courses, it's easy to just dive into everything at once. An alternative that we recommend is chatting with our resident HubSpot specialist to see which options are best for your business during this phase of your growth.